---
Put On That Tiara & Relax
Princess Molly Bath & Beauty is here to help you and your little one discover your inner princess.  We specialize in helping moms and kids create a magical and fun bath and shower time.  With bright colors and delicious scents, you will have no problem getting your little one excited about bath time, and when you are ready to relax in your own bath, we have you covered as well with our amazing line of scrubs and lotions.  Princess Molly uses high quality ingredients that will be safe and gentle for both you and your little one's skin. 
We strive to provide high quality, handmade bath and beauty products for every budget with great costumer service.
---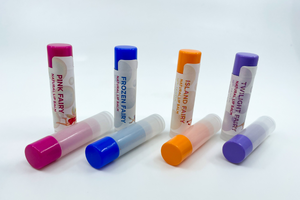 It's Finally Here!
We are so excited to introduce our brand new lip balms! Each lip balm is all natural and had a bit of fairy sparkle added. This is a perfect gift for the fairy princess in your life!
Take a Peak